At Kaipaki School we provide learning opportunities suitable for 21st Century students. Working closely with the University of Waikato, we use innovative tools and teaching techniques to measurably improve learning outcomes.
Each child has a Kaipaki School 'Google' account which allows them access to e-mail and 'Cloud' based applications like google classrooms that they can learn with. This is all provided in a measured and accountable way through Google's 'Apps for Education' service. We also embrace the use of a variety of computer platforms from Windows 8 laptops or Macs to iPads and Apple TV.
Records of students learning journey's are shared with families through Seesaw.
Underpinning all our teaching is sound educational practise and academic theory; the children have access to the very latest technologies and really engage with their learning.
If you have any questions contact Kim or the school staff for more background about the exciting opportunities Kaipaki School can offer.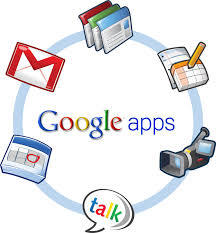 ICT and our Learning Journey with the University of Waikato.
Kaipaki School has benefitted greatly from its relationship with the Faculty of Education at the University of Waikato. Some years ago Dr Steve Leichtweis, formerly at the University of Waikato and now Manager of the Centre for the Creative Application of Technology in Education at the Faculty of Education, University of Auckland, made the forward thinking decision to 'recycle' ex-university ICT into the wider educational community.
At Kaipaki School we have received very generous donations of interactive whiteboards and a variety of laptop and desktop PCs that allow all students access to the Google Apps for Education platform we have chosen for our school. This has enabled Kaipaki School to make measurable gains in student achievement.
As well as lots of hardware, Dr Steve Leichtweis, Dr Dianne Forbes, Paul Cowan (Innovation and Technology Manager), John Ireland and Barbara Reid (Institute of Professional Learning) have all developed relationships with our school. Together we have established a platform for 21st Century Learning at Kaipaki School. Thank you for all your support and advice. Without your interest and involvement, our school would not have been able make the progress it has over the past years.
Schools from the Waikato/Bay of Plenty region can contact Paul Cowan at the Faculty of Education at Waikato to find out more about the retired computer donation scheme. Equipment is supplied with the University developed Kaitiaki Security Software http://kaitiakisoftware.comif required.
ICT support at Kaipaki School is provided by Jonathan Wiseman, iion Limited, http://www.iion.co.nz