Our Year 7&8 Classroom - Ruma Tiwai
Please see link for an information booklet about our Year 7&8 Leadership Programme (Nga Rau Rangitira) which was launched in 2021.
Year 7&8 Information Booklet 2021 -2-compressed.pdf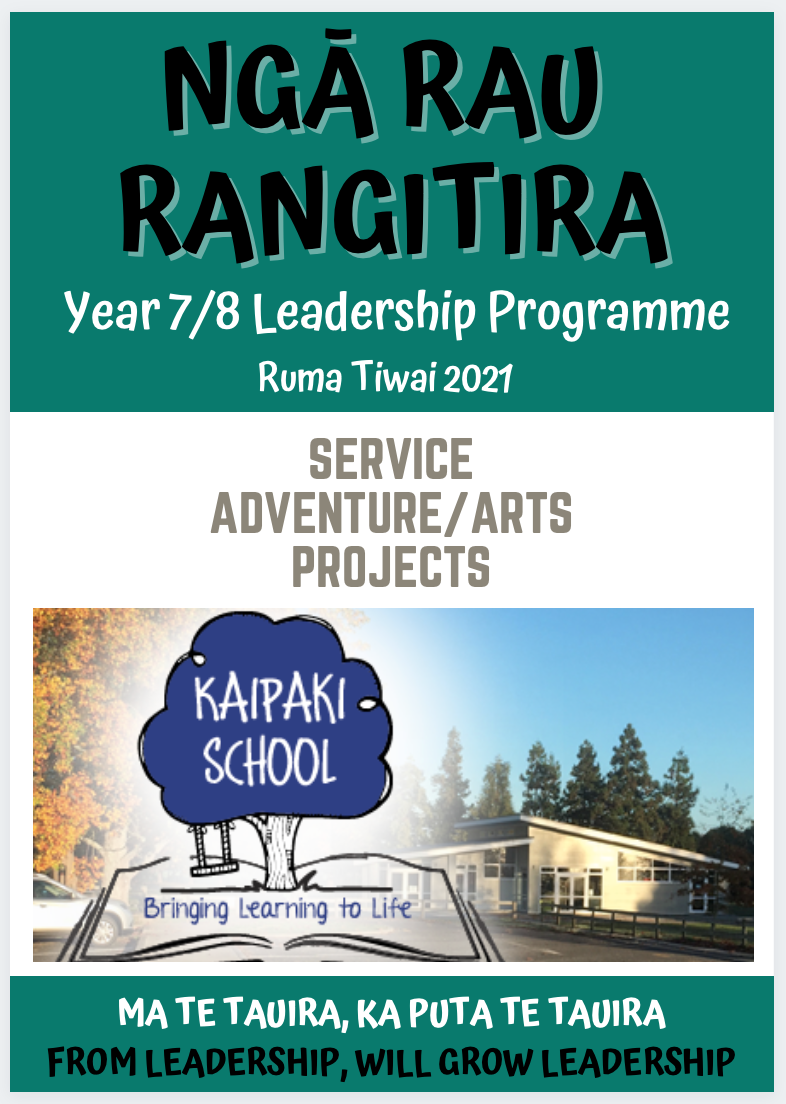 Ruma Tiwai is our Year 7&8 class, taught by Mr Julian Coutts and Ms Lynley Allison.
Here at Kaipaki we seniors are expected to take leadership roles to role model learning and behaviour throughout the school.